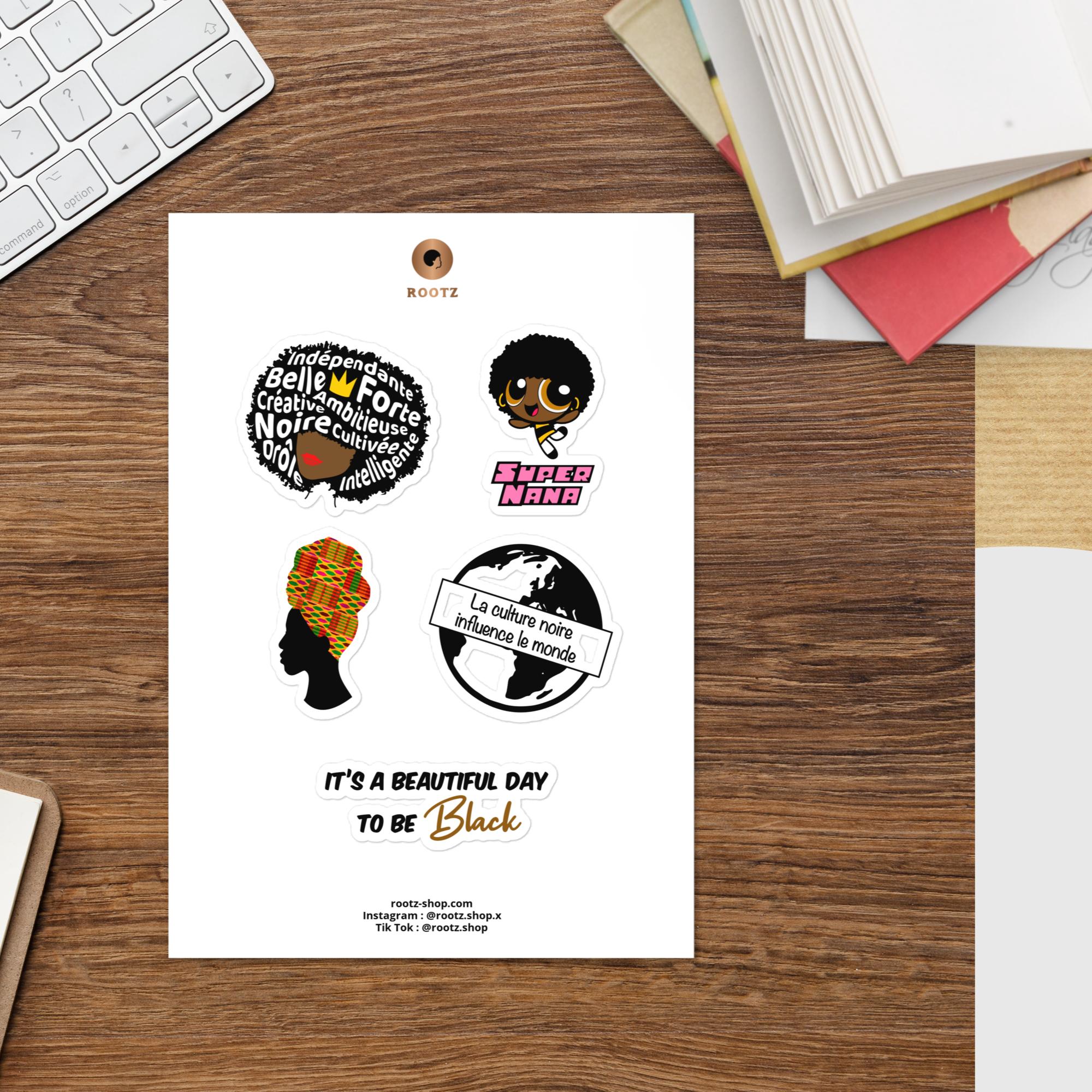 Rootz Stickers
With these shiny stickers, give your books, notebooks or your laptop an extra sparkle and an Afro touch.

• Film type: HOP glossy MPI 3000 (EU), promotional monomeric PVC (USA)
• White margin of sticker: 0.3 cm (0.12")
• Glossy finish
• Quick and easy application
• Lifespan of 2 to 3 years
• Indoor use (EU)
• Virgin product from Japan

Remember to clean the surface before applying the stickers.
• Free delivery from 50€ of purchases.
• Delivered in 3 to 5 working days (after sending the package).
• Delivery in France (+ overseas territories), throughout Europe, Canada, the United States and Africa!

⚠️ For orders to the French Overseas Territories, please select France as the destination country and insert the overseas region in the 2nd address line.
It will take an additional 5 days before the package arrives.
Brand created and managed only by Afro-descendants. ✊🏾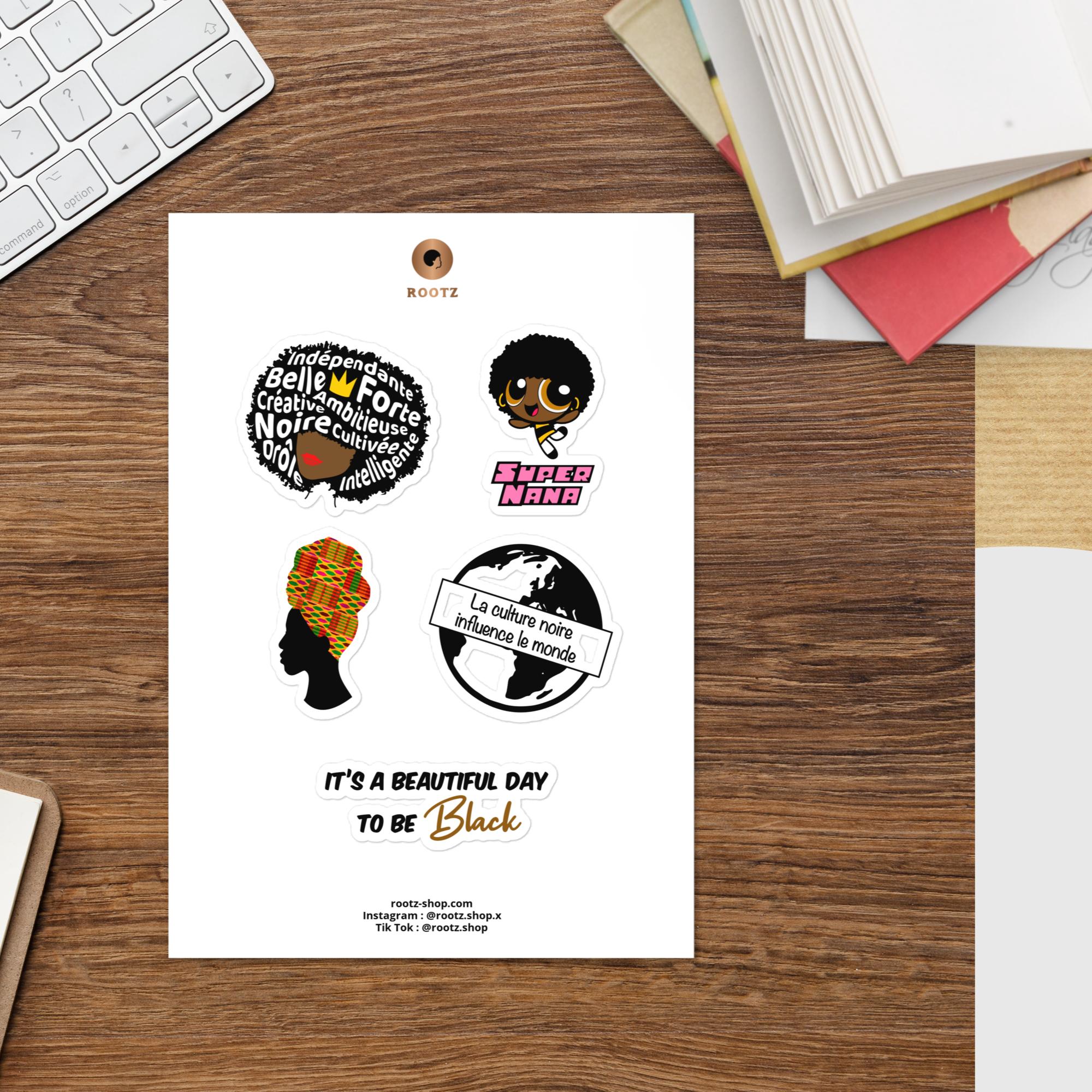 This product has no reviews yet.
Seen on Instagram
@rootz.shop.x